After graduating college at West Virginia University this year, people asked me "what was the wildest night you have ever had?"
And before about a month ago, it would have been a toss up… and then it happened.
I partied with Justin Bieber.
Warning: The following is 100% real and shit and nothing is fabricated. Do not attempt to do anything you read in this story unless you don't give a fuck… or something like that. Do not run with scissors. Wait atleast 30 minutes after you eat to go swimming. The safest sex is no sex. Wash your hands for the length of the Birthday song. Not the jolly birthday song you sing on your birthday, but 2 Chainz feat. Kanye West "Birthday Song". Ight. Remember all that shit before you keep reading.
This June I flew out to see my cousins in California. My cousin said he had a huge surprise for me when I got out there.
To my disappointment, it wasn't a room full of bad bitches twerkin to "The Thong Song" and passing a blunt back and forth with Snoop Dogg.
My lil cousin Devin tells me we are going to meet someone. He's hype and shit. Tellin me we are about to have time of our lives.
Keep in mind, he's 16. Son… idk what the fuck these 16 year olds do nowdays. So his version of "time of our lives" could be a fuckin sleepover at his friends house playin Kinect all night and drinking Code Red Mountain Dew.
Fuckin late 90′s babies
So we're driving through this nice neighborhood.
Nah… fuck that.
REALLY nice neighborhood. I'm in the passenger seat like "YO, WE MIGHT BE GOING TO MEET KOBE MOTHER FUCKIN BRYANT".
Finally, we arrive at our destination. A beautiful mansion is within 100 yards of us, protected by a gate that reads
"J FUCKING B".
"Yo Devin, where the hell are we?"
"JUSTIN BIEBER! I WON THE "MEET JUSTIN BIEBER SWEEPSTAKES"
Son… You done brought me all the way out to California to hang out with the Teeny Bop President?
What are we gonna do? Try on leather pants together?
Style our hair like Ellen Degeneres?
Fuck Life, man.
Whatever Devin, its like 6 o clock. Lets just get in here, shake some hands, and get the fuck out before his mom tells us it's time for this pussy boy to go to bed. Yah boy is fiendin for some In N Out Burger son
The gates open, and we start approaching the mansion. As we get closer I see a man raking leaves.
No big deal.
Then we get closer and I notice something.. thats not just some random yard maintenance guy…
wait a second… no… it can't be…
Awhhhhhhh HELL NO. JUSTIN BIEBER REALLY GOT SHAWN HUNTER FROM "BOY MEETS WORLD" DOING YARDWORK
I THOUGHT YOU WAS DEAD HOMIE
Then I realized something.. are there even leaves in California? I know for DAMN sure there arent leaves in California in June…
Just as this thought is crossing my mind, I look on the roof of the towering mansion to the sight of a 5'6 Justin Bieber with a red velvet robe on with a Leaf Blower strapped to his back on reverse mode connected to a garbage bag of leaves.
As he holds the Leaf blower hose under his nuts, riding it like a horse, showering Shawn Michaels with  leaves and a cigar in his other hand he yells down to Devin and I,
"I JUST FUCKED PRINCE WILLIAM"S BIIIITCHHHHHHHHH"
Devin being the dumbass 16 year old is looking like
"This is gonna be awesome!"
Me on the other hand…
WHAT IN DA FUCK IS GOIN ON SON.
We walk in the basement door, and the first thing I hear is this song
next thing I know is I see the kid come around the corner with 3 bad bitches (1 being Kate Middleton) chanting
"TURN UP. TURN UP. TURN UP…..Bout time you pussies got here. Welcome to the mother fuckin Bieber Dome yall. "
So this dude really gonna act like he aint have a dude in his front yard from the cast of Boy Meets World raking leaves?
Just as I started to ask, "So outside….. was that the guy from.."
"Shawn Hunter? Fuck ya. I bought that fuck boy in 2008. Straight cash homie. "
"The fuck you mean, you bought a Shawn Hunter?"
"I BOUGHT SHAWN HUNTER. It aint hard to understand.We got the same drug dealer and shit and needed a butler… so fuck it. I bought him. 1.5 milli for 7 years. That a nothing to me homie, I shit that. I tried to get the package deal for Mr. Feeny next door but he's retired son."
Dude is 19 and buying PEOPLE. And these dudes thought they were ballin cuz they "woke up in a new bugatti"
Devin excitingly asks Bieber, "So what are we gonna be doing today?"
Bieber says, "To be honest, I didnt really plan anything. So we are just gonna be doing normal, every day Bieber shit. Follow me gay boys."
Devin and I follow Bieber out towards the backyard. We get on the patio and the first thing I see is Ray J sitting in the hot tub like
Bieber daps him up. Stops for a second and looks back at Devin and I and says, "Yall Ready to turn up?" As he says that, reaches into his pocket, pulls out white powder, and snorts it off the table.
Ight. So Justin Bieber (the dude who sang "bay-by, bay-by, bay-by oooooh) does a little cocaine? No big deal. Just Coke.
Just as Im thinking that Bieber lines up another line and says,
"This shit just doesnt hit as hard as it used to. Gotta pair it up with bathsalts." (snorts line)
Bieber turns around, then reaches into his robe, and yanks out a sawed off shotgun and says while pointing it at us,
"YALL PUSSIES READY TO SHOOT SOME SKEET?
I swear to god in those 3 seconds I shit myself, said as many words of the Hail Mary that I know, thought about all of the fucked up shit  I've ever done. My life flashed before my eyes. I havent gotten married yet, havent had kids… fuck, I haven't even found Kony yet.
Bieber started walking towards the shooting range and I swear I was like this
This was my prayer.
"Thank you God, Tebow, Jay-Z, the kid from the 6th sense, Mel Gibson. I'm sorry I take for granted Google, WI FI, red Starbursts and Pizza Rolls. Amen".
I look over at Devin and hes over here just browsing Instagram. I swear man, these late 90′s babies are fucked up yo. We just about got killed and son is over here filtering pictures
Bieber screams to come over and shoot skeet with him. You know, at this point, I wanna get the fuck outta here. But I can't, cuz… well… Bieber is on bathsalts, fucking crazy, and holding a sawed off shotgun.
We walk over to Bieber where he is accompanied by John Heder drinking out of a champagne glass, Kanye West hitting golf balls, and Dave Coulier operating the skeet thrower
Bieber introduces us "You know these queers? That's Napolean, Kanye, and that creepy dude from the show with Mary Kate and Ashley show…"
At that moment Kanye chimes in "PRINCE WILLIAM AINT DO IT RIGHT IF YOU ASK MEEEE, CUZ IF I WERE HIM I WOULDA MARRIED KATE AND ASHLEY"
At that moment  Kate Middleton pops her head out the window and says,
"What did he just say?"
Bieber responds, "Nothing honey. Go back to sleep. Daddy will be up soon…. Yo Kanye, shut the fuck up."
Then Bieber tries to introduce us.
"These are… what are your names? Actually I dont give a fuck. What do you want to drink? Are you old enough to drink? Actually, who fucking care how old you are. I was having threesomes with Usher when I was 13, youre old enough to drink. YO! (whistles) SHAWN HUNTER! GET MY GUESTS A FUCKIN VODKA TONIC!…… AND BRING OUT THE GOD DAMN VEGGIE TRAY THIS TIME…. FUCK"
As Shawn Hunter hands us a vodka tonic and Bieber continues to yell "PULL!" and shoot skeet, I ask.
"Yo, isn't it weird Ray-J is here, and Kanye? Didn't they both…
Bieber interrupts, "Fucked Kim Kardashian? Son. Everyone fucks Kim Kardashian. I fucked Kim Kardashian."
"Yo, Napolean, you fuck Kim Kardashian?"
"Ya Bieber, 2006."
"Yo, Joey from that Mary Kate and Ashley show… you fuck Kim K?"
No sir. Swear.
.
.
.
.
.
.
.
.
.
"JUST KIDDING. I HIT IT IN 07″
Just as this convo is going on, I look back and Ray J is just staring at me like
"WHO THE FUCK ARE THESE 2?" (looking at me and Devin)
"My guests. Show a little respect". says Bieber.
Ray J angrily shouts "FUCK THEM"
Just as he says that Bieber loads his gun, points it at Ray J and the next thing I see is
"WHAT IN THE FUCK IS WRONG WITH YOU BIEBER??
JESUS.
YOU JUST KILLED RAY-J.
LOOK AT HIM, HES FUCKIN DEAD.
HE'S GONE.
(looks at Devin)
GOT DAMNET DEVIN PUT RAY J'S HEAD DOWN. THIS ISNT FUCKIN HALO OR CALL OF DUTY.
THIS IS THE REAL WORLD YALL.
YOU CANT JUST GO AROUND SHOOTIN IRRELEVANT R & B ARTISTS.
YOU LATE 90S BABIES GOT FUCKIN ISSUES. LIFE AINT NO VIDEO GAME.
SEE. THIS IS WHAT THE FUCK HAPPENS WHEN A GENERATION IS RAISED ON FAIRLY ODD PARENTS AND SPONGEBOB INSTEAD OF DOUG AND ARNOLD.
FUCK YOU GUYS. NO MORALS AT ALL.
While chewing his celery from the veggie tray, Bieber looks at me and says "Why you givin so many fucks, bro? It's just Ray J. You rollin wit the Biebs, it aint nothin."
Bieber screams, "YO SHAWN! SHAWN FUCKING HUNTER! GET YOUR ASS OVER HERE!"
Shawn runs over quickly, "Yes sir".
"Yo can you go dump this body?… same spot as the dude from Lizzie McGuire?…. And refill this veggie tray."
"Yes sir." says Shawn.
Bruh… Bieber killed Gordo from Lizzie Mcguire?
Why would you do that son? WHY? What did he ever do to anyone?
I'M ALONE IN CALIFORNIA WITH A CEREAL KILLER.
WHERE THE HELL AM I?
BIEBER JUST KILLED THE DUDE THAT RECORDED "SEXY CAN I" AND HILLARY DUFF"S RIGHT HAND MAN.
HE DON"T GIVE A SHIT ABOUT ME.
I AINT SHIT.
Bieber looks at me and goes,
"Alright, now that we took care of that… yall ready to get turnt?"
Son I just saw you snort bathsalts, coke, and shoot Ray-J in the face. I dunno how much more "turning up" I can handle out here, bruh.
Just as I'm thinking that, Bieber yell "BIEBER SQUAD, TIME TO HIT THE MOTHER FUCKING CLUB. BIEBS WILL MEET EVERYONE ON THE FRONT PORCH."
With Bieber leading the way, followed by myself, Devin, Kanye, Uncle Joey, and John Heder… He is giving us a tour of the house.
"And right here, that's the indoor aquarium. That's Shamu's son. They call him a killer whale, but he's kind of a bitch to be honest. He doesn't kill people, only fish. I want a refund."
"And to the left, we got the porn room. I dont like fake porn. Stuff you see on the internet. So I have 24 hour live porn, real people. I have about 50 people working for me. They rotate in shifts. They come in, do their job then leave. The Biebs is a sex addict. This is my way of controlling it."
"And above us, go ahead, look up. That's the casino. The Biebs likes to gamble, what can I say? I open it up to the public. Let people come in… all of the machines are rigged. The only machine that is actually fair is in my room. The ones in the casino? All of the money goes to yah boy, J Fucking B."
"It's too easy bruh. What did Biggie say in that song? Money, hoes, and clothes? THAT"S ALL A NIGGA KNOWS"
We finally get to the front porch, and out of the darkness creeps up a car.
What the… is that?
"YEAH, YAH BISH! YOU KNOW YAH BOI J TO THE MOTHA FUCKIN B GOT DALE EARNHARDTS OLE WHIP!"
But how much did that cost you?
"You dumbass. I didn't buy the car. I stole that shit.
But him….
(Bieber points in the direction of the car)
"I BOUGHT HIM."
And at the moment, I see Dale Earnhardt's hologram step out of the car
"U.O.E.N.O. BOUT ALL THE HOLOGRAMS I GOT. I GOT THE BEST DRIVER OF ALL TIME TAKING US TO THE CLUB. GET IN THE CAR BITCHES!"
And we were off.
In the back seat, riding 5 deep. Me. Devin. Uncle Joey. Napolean Dynamite. And Kanye.
Dale Sr.'s hologram behind the wheel.  Justin Bieber riding shotgun with this song on repeat
And Bieber hanging out the window dancing like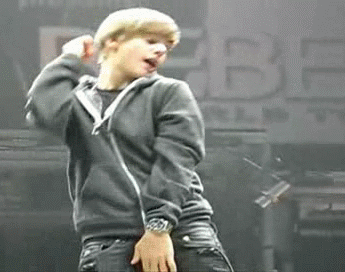 We finally get to the club, after hearing "Started from the Bottom" 7 times in a row.
Of course we don't stand in line, because Bieber yells as he passes everyone, "Standing in line is for POOR PEOPLE. Fucking PEASANTS!"
We get in the club, and we follow Bieber straight to the bar.
We sit down on a stool and Bieber says "Time to put out the vibe bro. Yo BIEBER SQUAD. BOUNCE WITHCA BOI."
Honestly, I think everyone else is just as afraid as me….
So we out here just killin it bruh. Standing there by the bar like
Bieber is just screaming down the bar at me,
"YO. BOUNCE SON. BOUNCE. VIBE. BOUNCE. VIBE. VIBE. FEEL THAT MUSIC. Jesus man, you know how to dance? All these bitches just looking at you like youre stupid."
The fuck this dude talking bout? VIBE. BOUNCE VIBE?
Just as I say that, 3 ladies walk up and attempt to talk to us.
Yooooooo
Ariana Grande
Miley Cyrus
And Selena Gomez
These chicks are talking to Kanye, Uncle Joey, and myself. All that BOUNCE, VIBE, BOUNCE shit must have worked
Next thing I know, Bieber pokes his head in and says
We all looking at each other like
Did we just get cock blocked by Justin Bieber? When we were talking to the 3 hottest young chicks in Hollywood?
Yo, what the fuck is wrong with you Bieber?
Bieber says, "JB already ran through them hoes, they aint shit… Hey Kanye… what did you say in that one song?"
Kanye chimes in for the 2nd time of the night, "I can have me a good girl, still be addicted to them hoodrats?"
"YEAH. That's it. Now shut the fuck up Kanye……lemme get you boys what you want….
TWERK TEAM! TWERK TEAM! TWERK TEAM!"
Next thing I know, this is in front of us
Bieber is over here loving it, his 5 foot 6 ass dancing like
This whole time I've been pounding drinks.
Not because I'm into this whole clubbin with Bieber thing… but because I think I'm literally gonna die.  I look up to the fucking stage and Uncle Joey, John Heder, and Kanye have stolen the DJ's mic and turned this night into Karaoke.
I see them singing this song
while dancing like this
After 3 hours of Bieber air humping with his BOUNCE VIBE BOUNCE shit… I walk up to him like..
"Excuse me, but it's getting late, can we go?"
Bieber looks at me like "Are you telling Justin Bieber that he should leave the club?"
"Nah, I mean… I meann"
At that moment Bieber whips out his pistol and starts scremin at me?
"YOU WANNA LEAVE BITCH? YOU WANNA LEAVE?
(pop pop pop)
Im on the ground like
"Is this heaven? Am I dead? I feel people running around me. Aw hell no, I just got killed by Justin Bieber."
Then I look up to Bieber laughing like
"Don't be sucha  bitch bro. I shot it in the sky. You're my guest. We can leave when you want. If Bieber leaves the club, everyone leaves the club."
Once again I'm like
"Thank you God, $5 Lil Caesars pizzas, Pringles, Glacier Freeze Gatorade, and Chuck Norris. Amen."
Dale Sr. picks us up.
Finally we get home. But Bieber isn't done yet.
"You bros tryinga get tatted?"
(silence)……
.
.
.
.
.
.
Do I have to ask again?
"Which one of you pussies is getting tatted?"
"I WILL, SHIT"
Oh.. thank you god. Uncle Joey is taking one for the team. The GOAT Uncle.
Bieber tells joey to lay down on the table.
Bieber is really gonna give him a tattoo himself?
After 3 hours of Bieber yelling at us to stay awake to see the end result, he finally reveals his masterpiece on Uncle Joey's back.
"You ready to see it guys?"
1
.
.
.
.
.
.
2.
.
.
.
.
.
3
.
.
.
.
.
.
"SURPRISE MOTHAFUCKA!"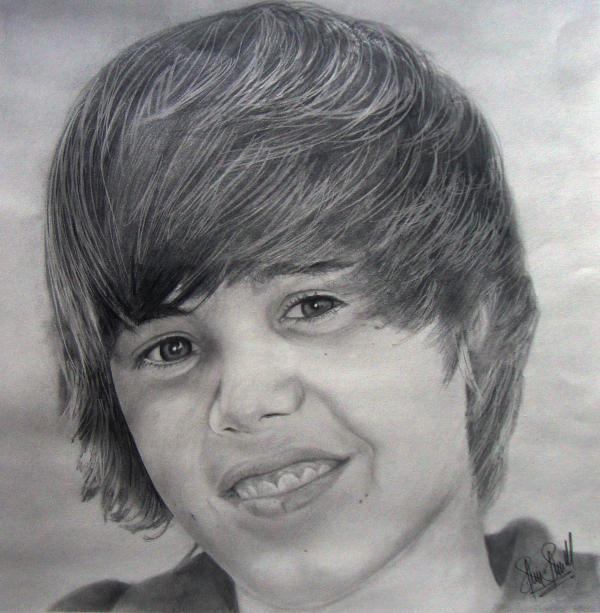 Finally, the night was over.
The next morning I wake up to a meal prepared for me by Kate Middleton.
After breakfast, I walk up stairs into Bieber's bedroom where he is in bed with the rest of the Twerk Team from the night before.
"Hey kid, come talk to the Biebs…"
I walk over to him.
"Come closer". He says.
I get down to the point where he is whispering in my ear and he says,
"When you leave this place, and go wherever you go… I want you to tell them one thing about me… Biebs… is…. about that life."
And that was the night I partied with Justin Bieber.